Attention to Japan increases by Tokyo Olympics held decision of 2020 and the world Intangible Cultural Heritage registration of "Washoku" by the UNESCO as an opportunity.
So-called in bound market including the development of a product, the service that reporting to contribute to foreign tourist increase and a person visited Japan are satisfied with begins to swell.
We started by the product development project that fixed its eyes on the world last year. As the product series first that featured the theme of "to save it to have you enjoy food culture in Japan toward most more", we develop "Sanbishi Certified Halal soy sauce" and will release it.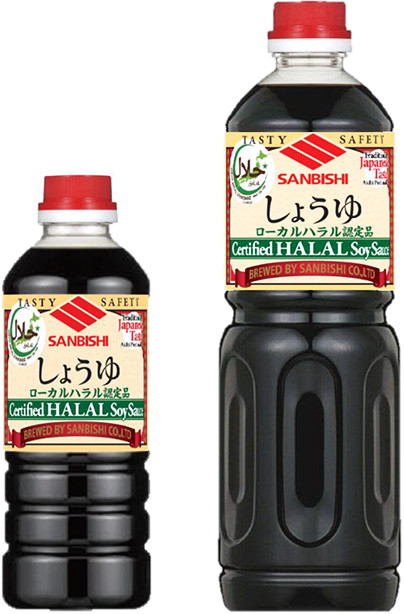 The Sanbishi Halal soy sauce introduces exclusive product line and, by a food manufacturing method based on teaching of Islam, acquires local Halal authorization.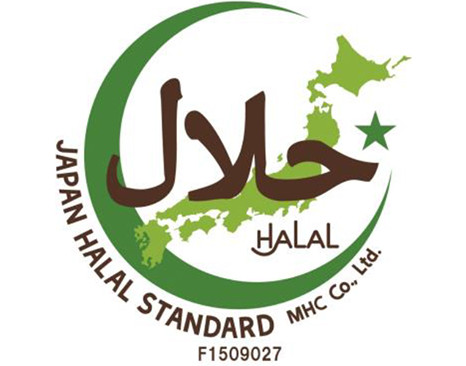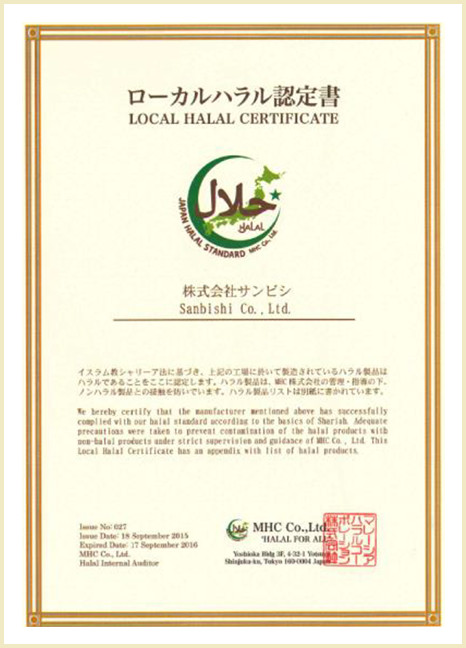 Because we would enjoy genuine "Japanese food" to all of you of the Islam zone, we was particular about taste.
The manufacturing method, the technique of this brewing genuine soy sauce that we had was the same, and Sanbishi Halal soy sauce acquired local Halal authorization. Therefore there cannot be the thing spoiling the taste of "the Japanese food".
It becomes the soy sauce that taste to let a taste of the material which is good to sukiyaki, yakitori(barbecued chicken), the Nikujaga which we usually eat become more attractive is rich.
For any other questions or to share your comments with us, please fill out the form below to contact us. We'll be happy to assist you.