Sukiyaki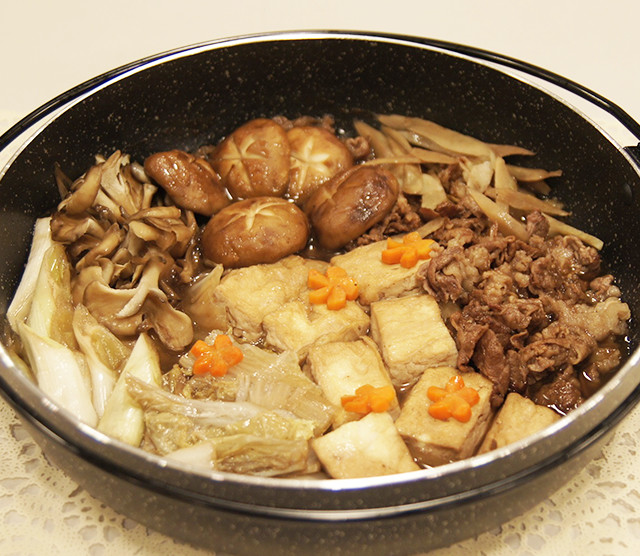 Recipe
2 servings
Cooking times : 20 minutes
| | |
| --- | --- |
| thin sliced beef | 150g |
| firm tofu | 150g |
| leek | 40g |
| konnyaku noodles | 100g |
| burdock | 30g |
| Chinese cabbage | 200g |
| raw shiitake | 50g |
| maitake | 80g |
| Warishita(Soup) | |
| water | 1 cup |
| sugar | 3 tbsp. |
| pomegranate juice | 3 tbsp. |
| halal soy sauce | 2.5 tbsp. |
How to cook
1

Cut beef, tofu, leek, konnyaku noodles, vegetables such as burdock, Chinese cabbage, shiitake, any mushrooms any mushrooms to suitable size each.

2

Add all condiments to a small pan and boil a little. This is Warishita.

3

Pour beef fat or oil into the Sukiyaki pan and heat up by medium fire.

4

Add leek and beef to the pan, saute until beef is cooked to desired wellness, then pour Warishita.

5

Add all ingredients, make a low temperature to favorite condition. Attach a beaten egg for preference.